Saturday, September 30 2023 @ 10:16 PM JST
Profile
Yoshimasa Ikeuchi

― Yoshimasa Ikeuchi ―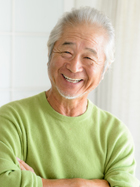 Traveling Iron Man
70 years old, challenging as a couple, traveling around 800,000 km around the world! A photo essay about our encounters and contacts, spelled out by "Travel Iron Man".
A photo diary of "Travel Iron Man" who continues to travel as a couple, taking the opportunity from my 60th birthday.
It took 7 years to travel 70 Islands around the world.
Starting from the North Pole, the goal is the South Pole.
Choose places that are not so touristy, such as Madagascar in Africa and the Galapagos Islands in South America, and experience the magnificent nature and rich humanity.
A travel-filled photo essay that describes encounters and interactions on the Islands around the world with true photographs and exhilarating sights.
---
::Yoshimasa Ikeuchi Profile
■ Born in Osaka in 1939.

■ 1990 President of Ishigaki Island Junior Golf Training Association (18 years)

■ 1996 Passing on 22 years of company management to employees.

■ 1997 Management Counselor. He is a management advisor for golf courses and driving ranges.

■ 1998 Higashi Osaka Junior Golf Training Association presided over to the present.

■ 1998 Advisor, Higashi Osaka Golf Center Co. Ltd.

■ 1999 Sixtieth birthday tour of remote Islands 60 at the age of 60 Completed. 60 Islands completed from a Japanese married couple.

■ 2000 Appointed Chairman of Ayama Country Club (8 years).

■ 2000 60th birthday tour of remote Islands Rediscovery of Japanese Islands 60 times reported in the Hochi newspaper.

■ 2001 Rediscovery of Japanese Islands published.

■ 2002 A couple went on a cruise to the North Pole and departed for the Earth Island Tour 70 August 2002 reached the North Pole at the age of 70, a couple challenges 70 Islands around the world. Daily Sports serialization.

■ December 16, 2009 Reached the South Pole Achieved 70 Island tours of the earth.

■ 2010 Tour of the Earth's Islands 70 Island was published became a travel photographer.

■ 2014 Golf photo journalist photography of Japanese golf courses

■ Continued shooting and published in magazines, newspapers, etc. in search of beautiful scenery of golf courses nationwide

■ Japanese golf course http://www.tetujin60.com/staticpages/index.php/golf 59 years of golf history June 2014 Challenged to shoot under my age after right hip arthroplasty August 12, 2016 Achieved to shoot under my age 2 years and 33 days after surgery. Golf course Hokkaido Great Asahikawa Country Club. Score 74 (37/37) Age 76 years and 11 months.
Last Updated: Tuesday, June 15 2021 @ 04:01 PM JST| Hits: 8,396