Langkawi Island, Malaysia_Restaurant Avenue
Thursday, June 21 2007 @ 04:56 PM JST
Contributed by:

tetujin60

Views: 8,208

Taste    ★★★
Price   ★★★
Atmosphere  ★★★★★
Service ★★★★★
a restaurant on the same grounds as Mata Hari Murray.
The grilled lobster isn't live, so it tastes bad.

Freshness is not good except for live ones.

The trick is to look at the items and order at the first store.
Taste    ★★★★
Price   ★★★
Atmosphere  ★★★
Service ★★★★
Grilled shellfish received from a clerk
Clerk eating grilled shellfish
Live mantis shrimp ・ This is delicious
The spiciness of sweat squirting from the top of my head.
Full of seats to the outside
Left, winter gourd soup, right, boiled egg and fried tofu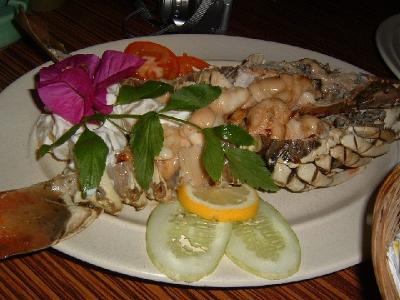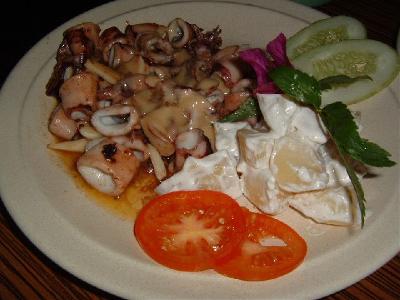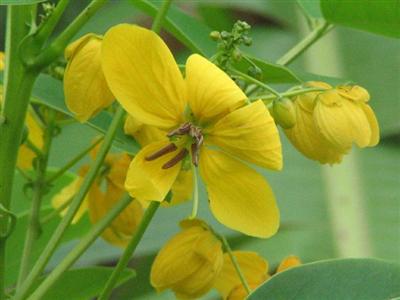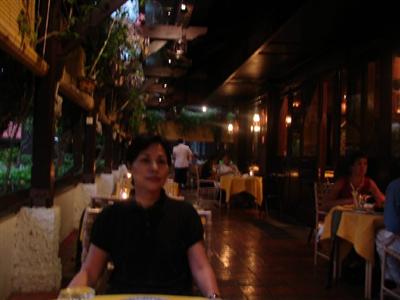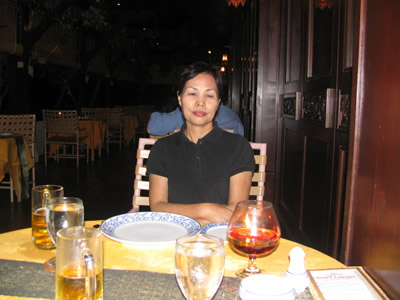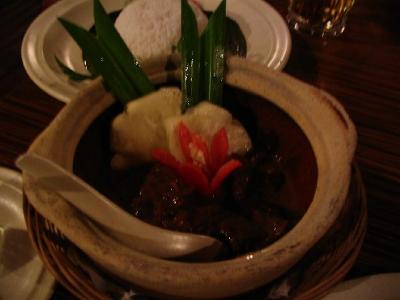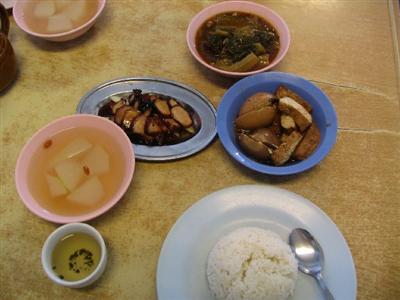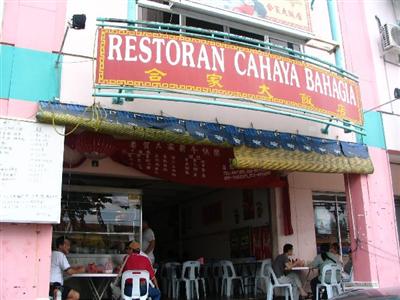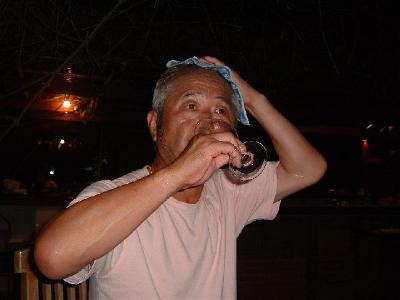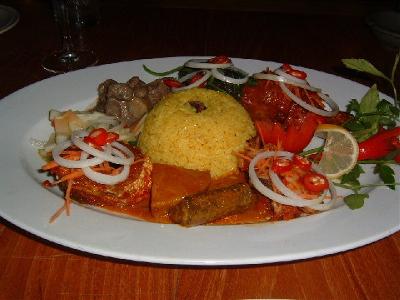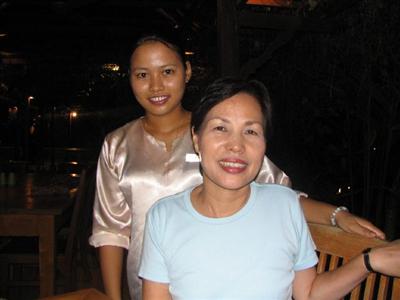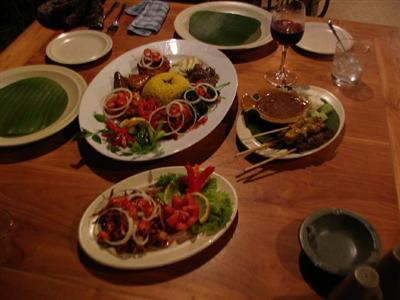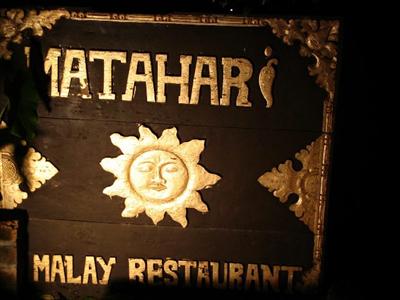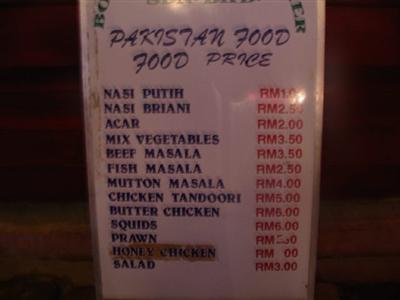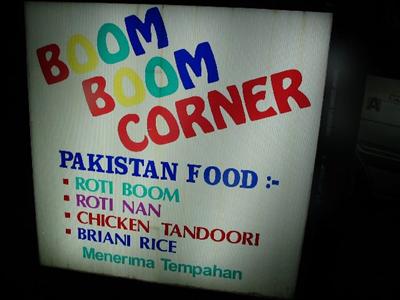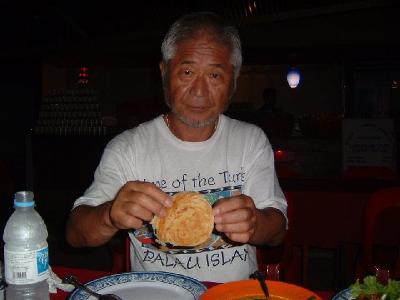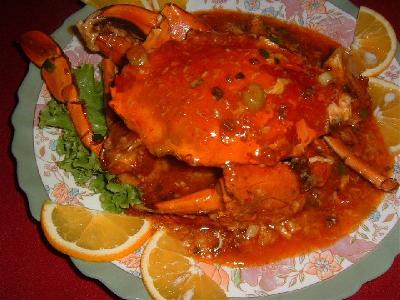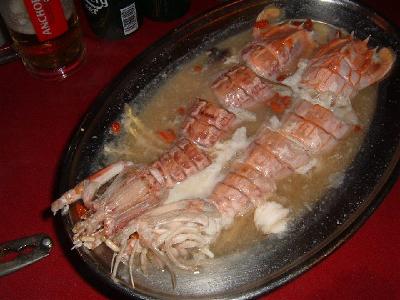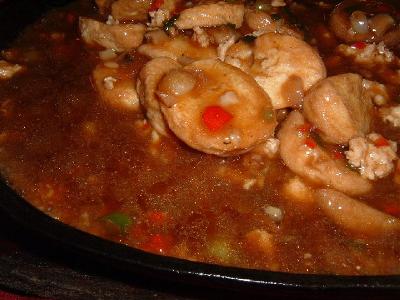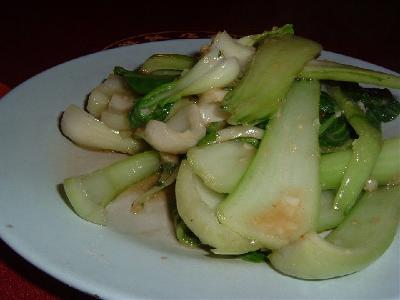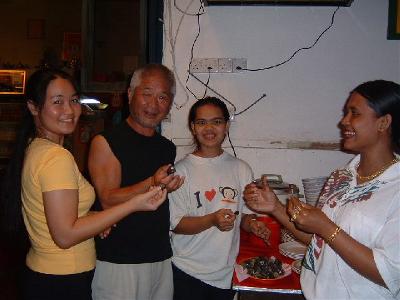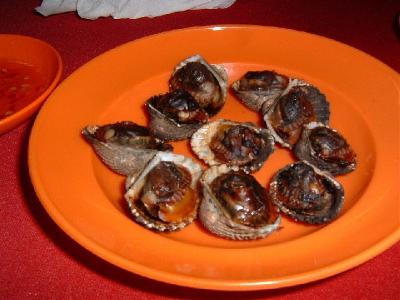 The 30 cm classmantis shrimp has a light taste of
goji mushrooms and shiitake mushrooms.

Crabs are appetizing for their sweet and spicy seasoning.

The spicy stir-fried Chinese vegetablesare very chewy and soft.

Food grilled on an iron plate is fried tofu in oil a dish that involves
sweet and spicysauce with squid and garlic.

There is a change in each seasoning and it is"delicious"!


In order not to be treated low on the road
If you receive something different from your order,


make a complaint and send it back. After a satisfying dinner, he drove me to the hotel.
(Price 130R) 4500 yen
Taste   ★★★
Price    ★★
Atmosphere  ★★★★
Service ★★★★
Taste   ★★★
Price  ★★★
Atmosphere ★★
Service★★
Taste   ★★★★
Price  ★★★
Atmosphere ★★★★★
Service★★★★
Taste   ★★★★
Price  ★★★★★
Atmosphere ★★★
Service★★★★
Mata Hari Malay Restaurant (Malay Cuisine)  
Boom Boom Corner
(Pakistan-style curry shop)
Taste    ★★★★
Price  ★★★
Atmosphere ★★★
Service★★★★
Meishan Seafood Restaurant
Chinese food of seafood.

It's seasoned with Malay and has a spicy, taste,
it is better not to order seafood other than live ones.


The guidebooksays that once you eat it, you will never forget it,
That's not true.
Well, sometimes it's off.
Located inBerangi Beach Resort a Thai restaurant
with a great atmosphere.

The menuis plentiful and the amount is large.


Green curry tom yum kung
fried noodle-style omelet for 4 people.
Comes into an unglazed pot.

The currycontainer is also quitefashionable.
The table illuminated by candles also feels good.

There is no spiciness for Thai food and it is seasoned with spicy seasoning,
so you can enjoy the original spiciness.


I recommended this restaurant that you should go to once is 4000 yen for two people.
The taste of the common people is mixed by local Chinesepeople inthe center of Kur.

I can't find the location inthe guidebook, so I contacted by phone.

Boiled egg and fried tofu,
Spicy simmered green leaves, duck loin,
rice, winter gourd soup and Chinese tea for, 340 yen (for 2 people)

lunch for locals is up to around 200yen.
The taste is pretty good.

A feeling of fullness and satisfaction without leaving anything.
Traditional Malay cuisine withherbs and spices from a garden surrounded by greenery.

8 types offish, chicken, meat, vegetables, etc.
I ordered Nasi Champur Platter(18R).

Small squid boiled in curry contains a lot of capsicum,
the spiciness of sweat coming out of the tip of my head.

The taste is irresistible once eaten.

10 servings of meat and chicken satay,
it's too much for two people, so please halve it.
I ordered from the waitress.

A cute young lady "Sara"
(22 years old) is OK with two requests.
She is pretty good.


She and I talk about Malay cookingand she says she treats her true home cooking.
"Are you serious?"
Make meeting time inthe hotel lobby at 10 o'clockthe day after tomorrow.
A simple tablewith a sand flooranda fan
on the ceiling After 9 o'clock, there are many families and there are no vacant seats.


Tandoori (roasted chicken peach)
Fish masala・butter chicken・
freshly baked nanthe famousroti boom(kind of nan or bread),
eat with curry.

The spicy andmouth-watering tasteis very fresh for travelers.

Cheap and delicious stores are overcrowded in every country
(750 yen for two people, noalcohol)


I am blown by the night breeze and return in the darkness.

Compared to the heat of Osaka, the climate of tropical Islands is cool.
This may also be a manifestation of abnormal weather.
A locally reputed Chinese restaurant.

Only one large mantis shrimp is alive
It is said that it is also in the back of ordering two.There are live
fish and crabs.


As expected, there is only one live animal and there is not much body.


I can't even get chopsticks on
it the owner came and asked, "How about the taste?"
It tastes good, but "What is this mantis shrimp?"
Immediately, the plate was taken away anda lively mantis shrimpcame out.

Chinese people are pretty good.