Langkawi Island, Malaysia_Mata Hari Murray Restaurant Part 2
Thursday, June 21 2007 @ 04:55 PM JST
Contributed by:

tetujin60

Views: 5,048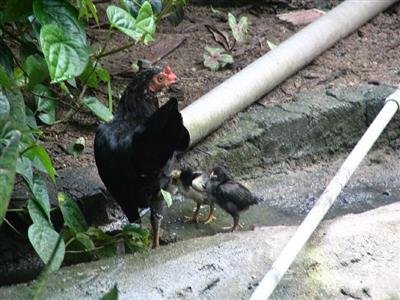 The reason I was late by 1 hour and 30 minutes was that the store closed late last night.

She woke up at 10:30.

Without makeup. Her husband "Fauzi"23 years old
rushed her in the car.
The meeting onAugust 15th
I wait for "Sara"to pick me up in the hotel lobby at 10 o'clock.

She doesn't come after 30 minutes
"What happened"
"I thought she would come "

I had no choice but to watch the Olympics on TVin my room.
The cake I bought as a souvenir.

I'm worried about it"What should I do?"
The telephone bell rang.

"I'm in the hotel lobby right now,"Sarah said.

Chicken is also a member of the family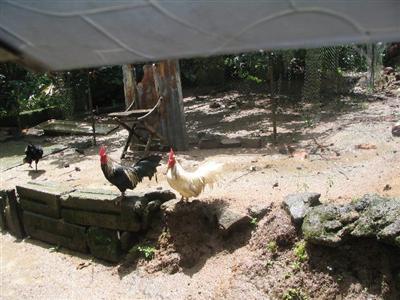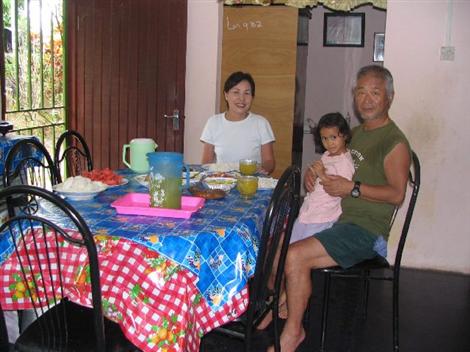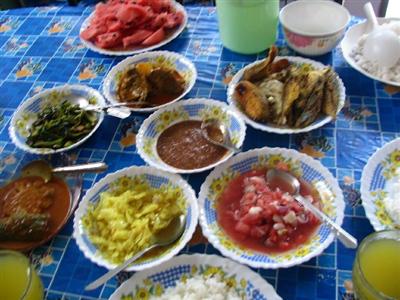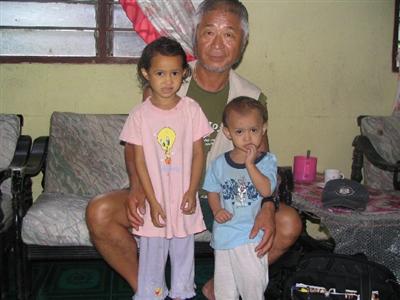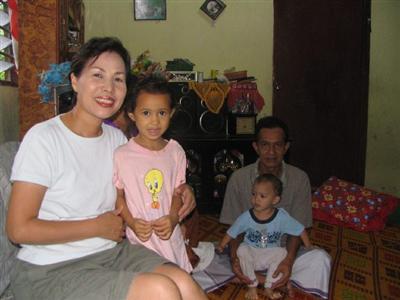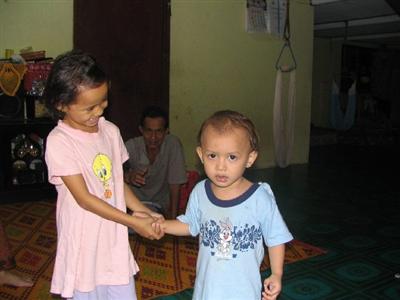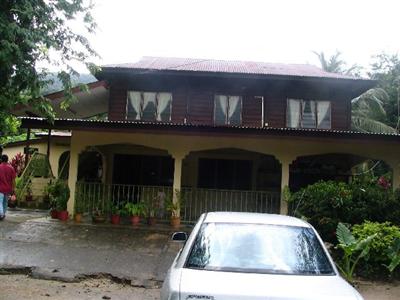 Despite the words of a mere traveler for the first time
I am grateful for her to show up.

I was really happy she came.
A simple house in a quiet village, 30 minutes by car.
The splendid entrance of the gate I'm afraid
I don't know where it's outside or inside.
She has been married for a year living with
her father-in-law and her mother-in-law. A family of eight with two children from a sister-in-law.
Arya (5) and Aiden (2)
Children are interested in digital cameras and stay on their side.
Sara cleverly sets about preparing her lunch.

Promised Malay home cooking.

A rare dish of watermelon and onion with capsicum.
The curry flavor of cabbageis a light Japanese taste.
Fried fish is served with chili sauce.

All of them are great dishes with a simple taste andSarah's humanity.
Forthe waitressof the restauranthat I stopped by as I traveled
It's just a joke those words come true.

To be in time at 3 o'clock
the new wifeironing her husband's jacket.

Her husband also works as a cook at the samehotel restaurant

A one-month salary for two people is 35,000 yen,
the young couple going on an overnight trip on vacation tomorrow look very happy.

One day,having a restaurant together is a dream and shining eyes.
"The first customer is Mr. Ikeuchi and his wife." I'm happy


Mata Hari Murray Restaurant Part 2