Republic of Vanuatu Efate Island Another Island
Friday, October 05 2007 @ 05:00 PM JST
Contributed by:

tetujin60

Views: 10,349

Mr. Tsuchiyama, who is fascinated by the beauty
Tsuchiyama and boat picnic
Sale of coconut crab in the market Small 500 yen Large 1500 yen
The sea to the west of Mele Bay
Request postcards to be posted to grandchildren
World's first underwater post
Coconut crab and watercress
Fish like Spanish mackerel What I caught this morning
Kotetsu, Seiichi Naka, wife, Ka Ka
Downtown Market Open 24 Hours
Poolside Naked Tribe Show
The entrance to The Melanesian Hotel
Children's smiles and laughter remain in their ears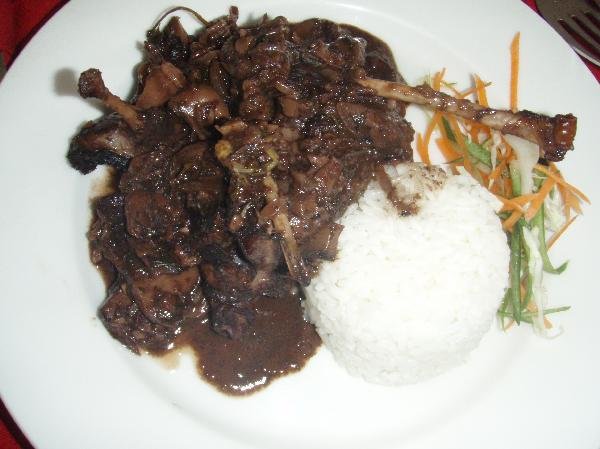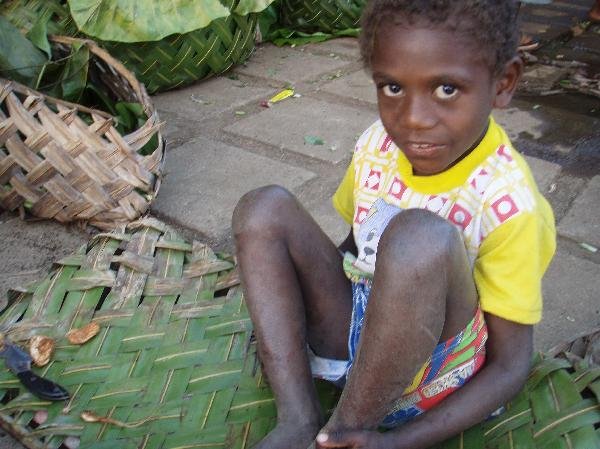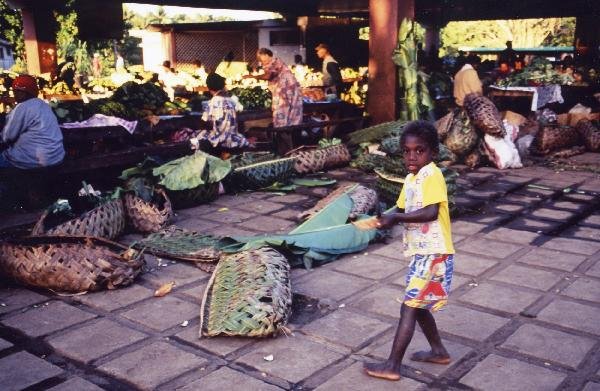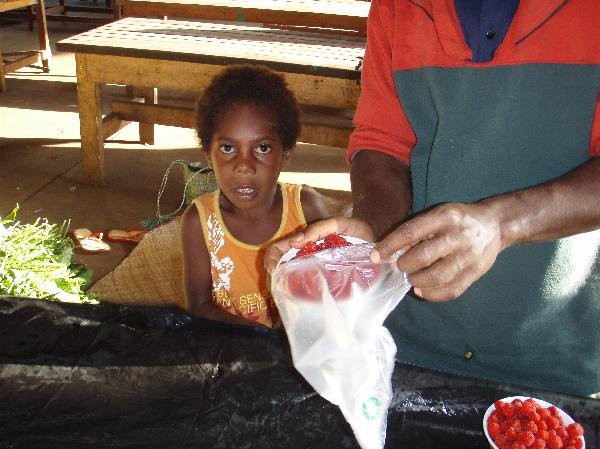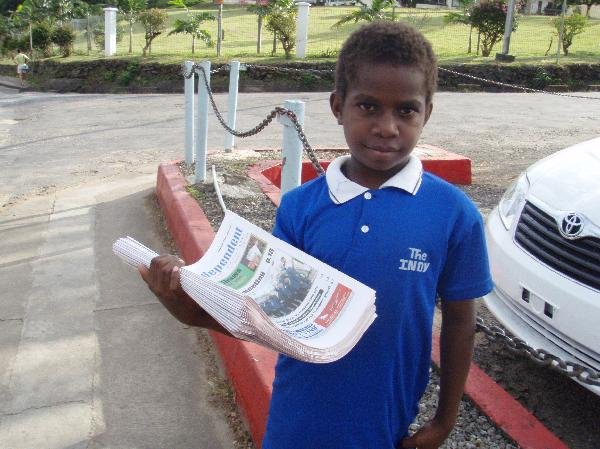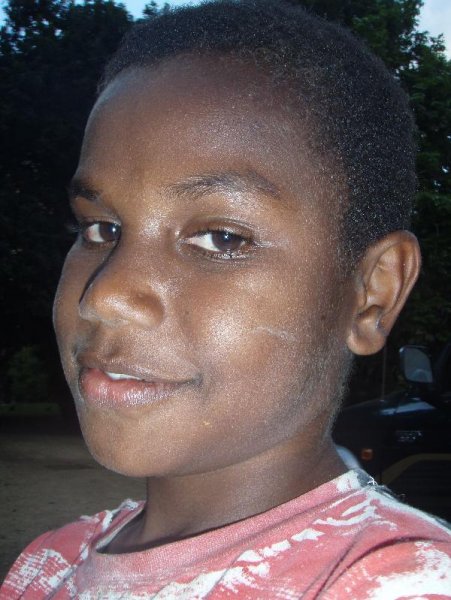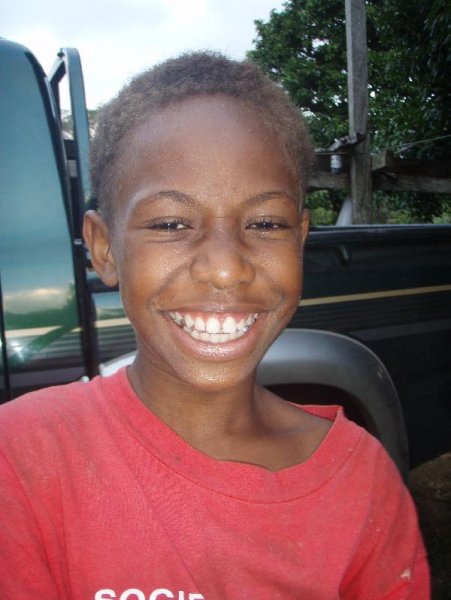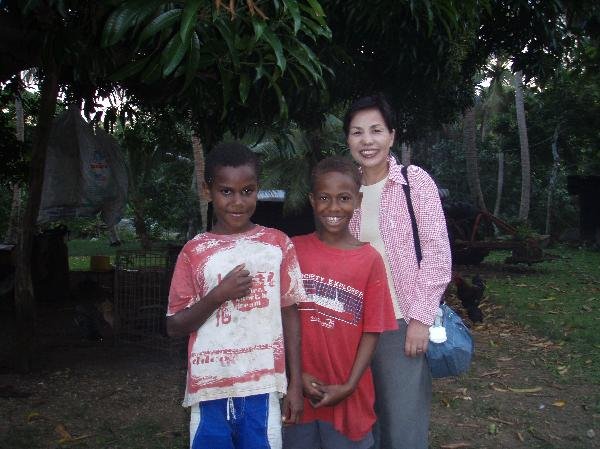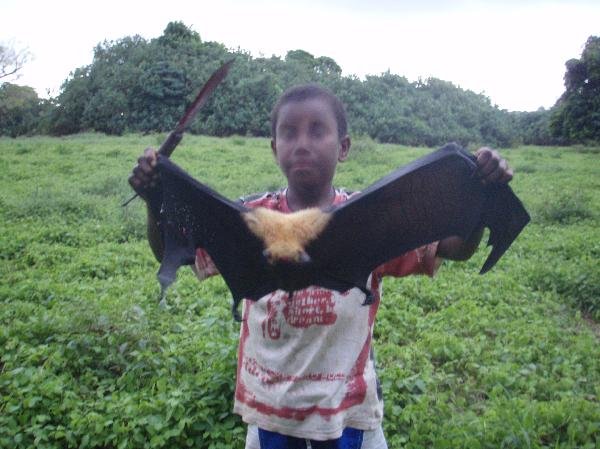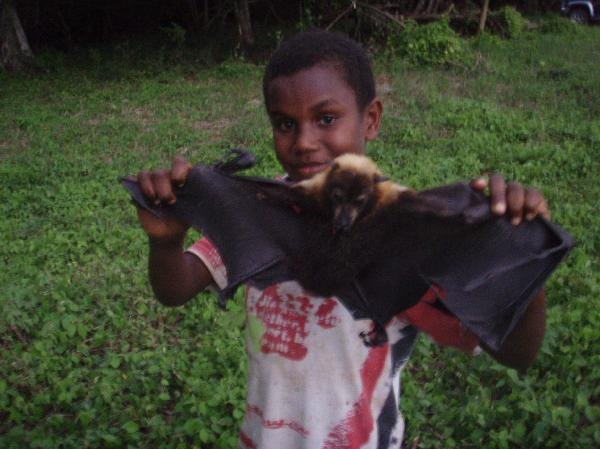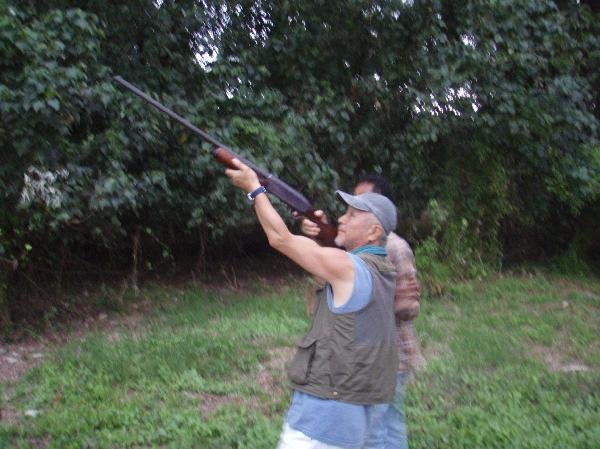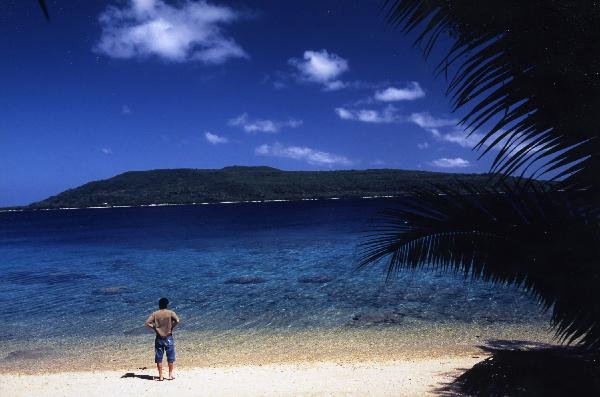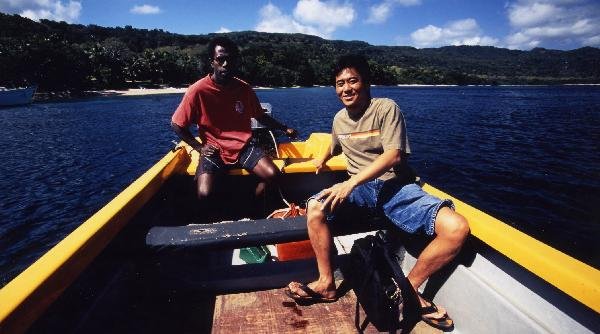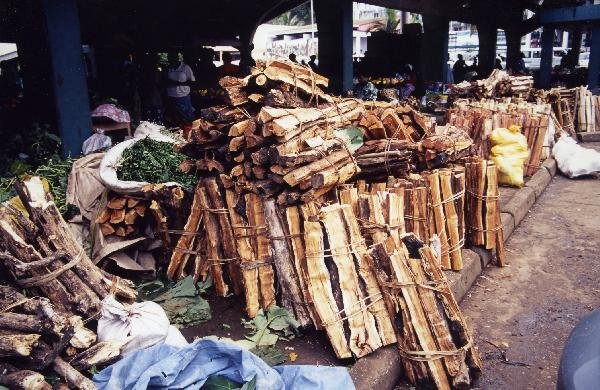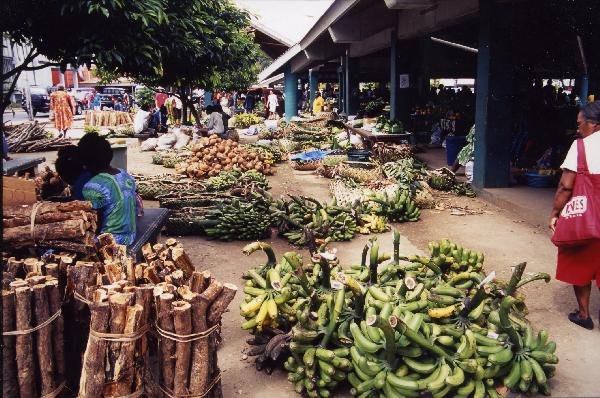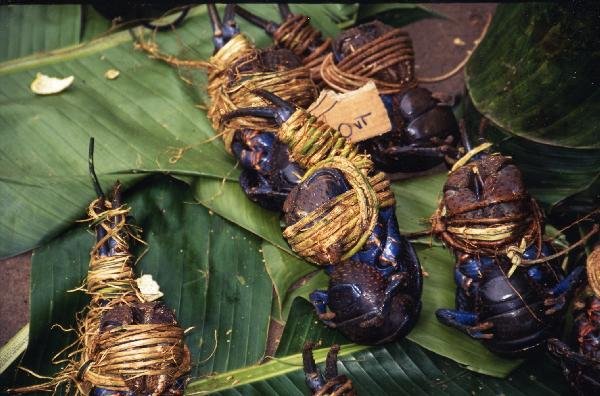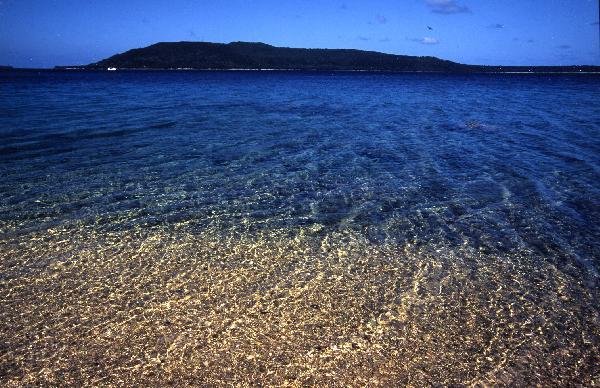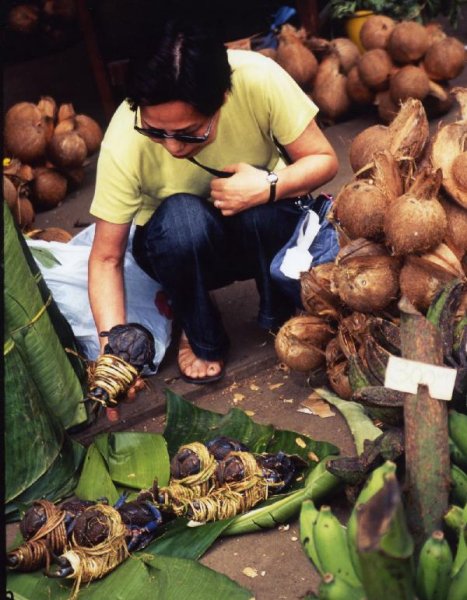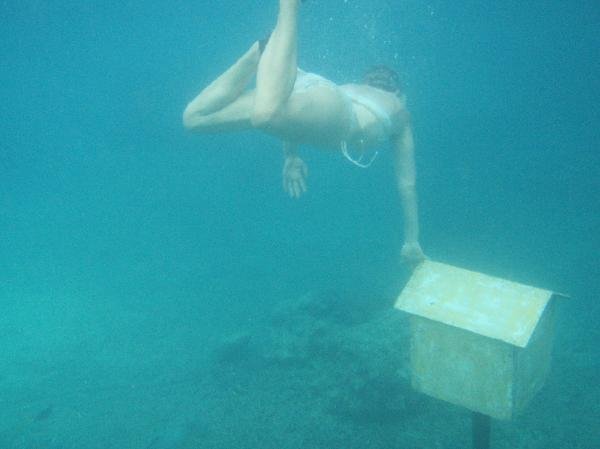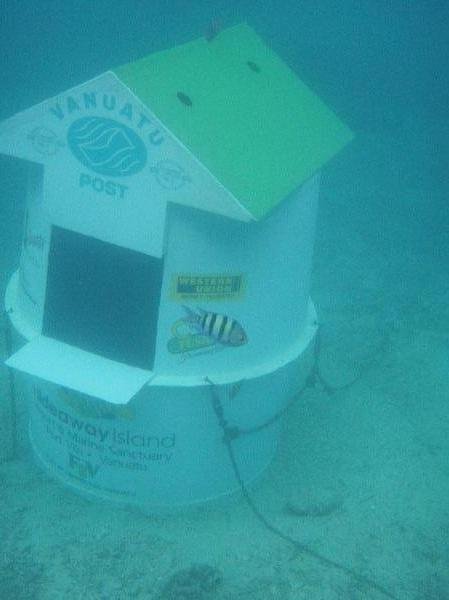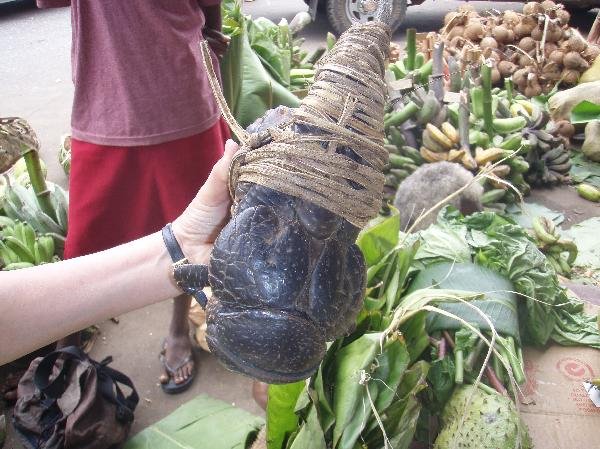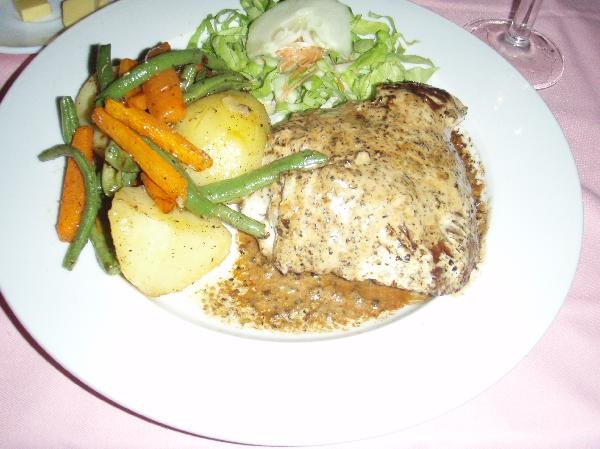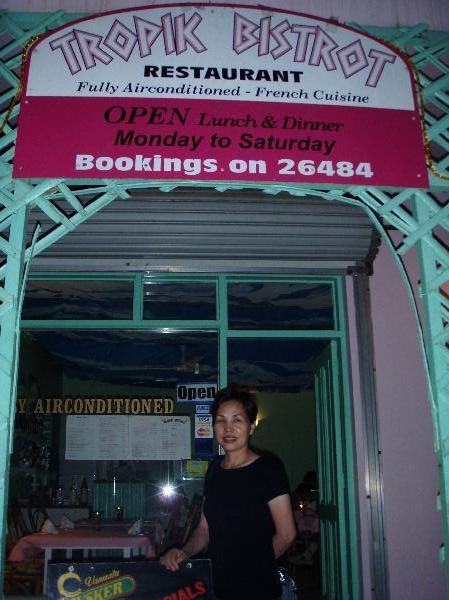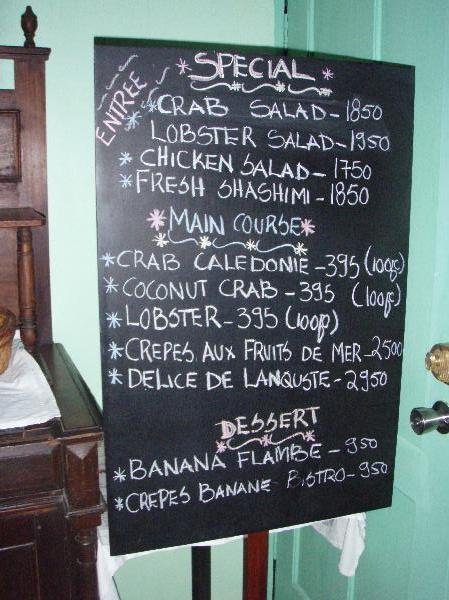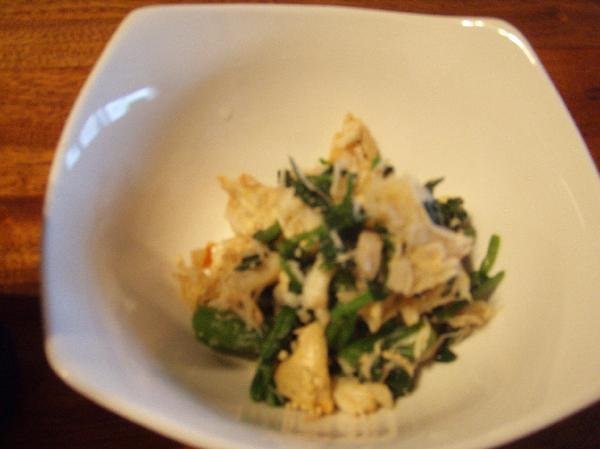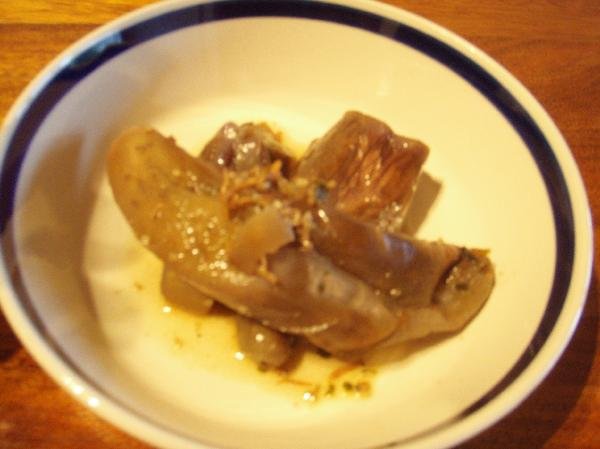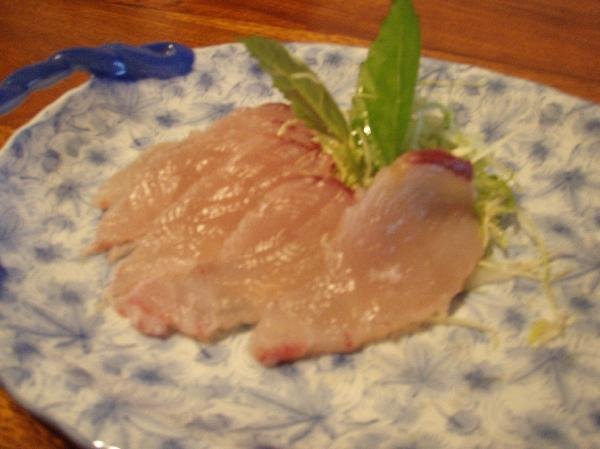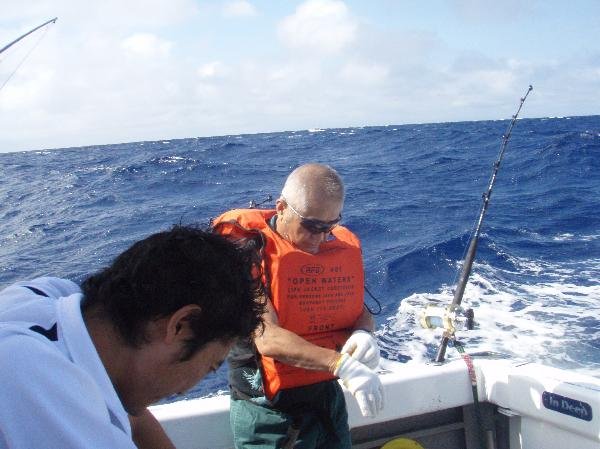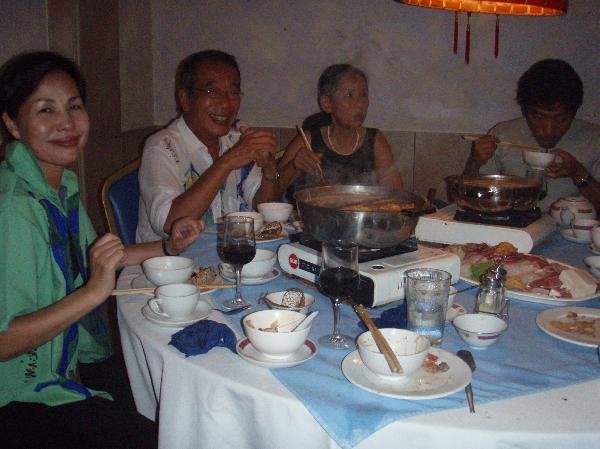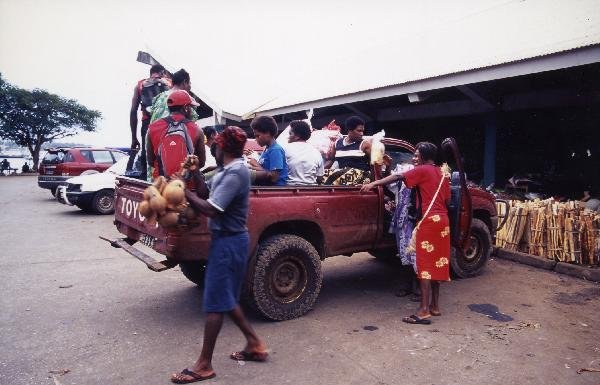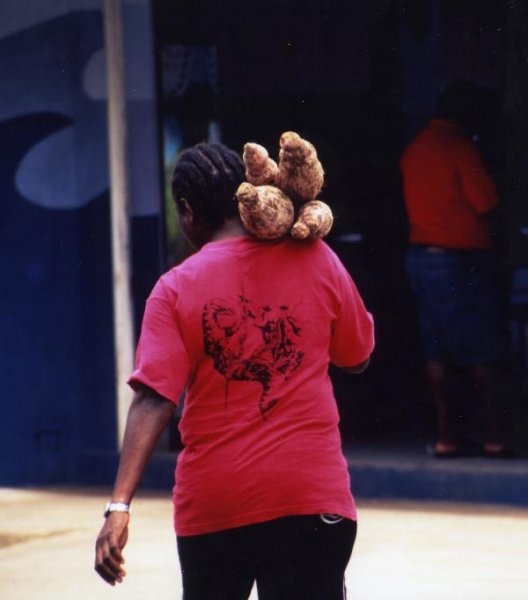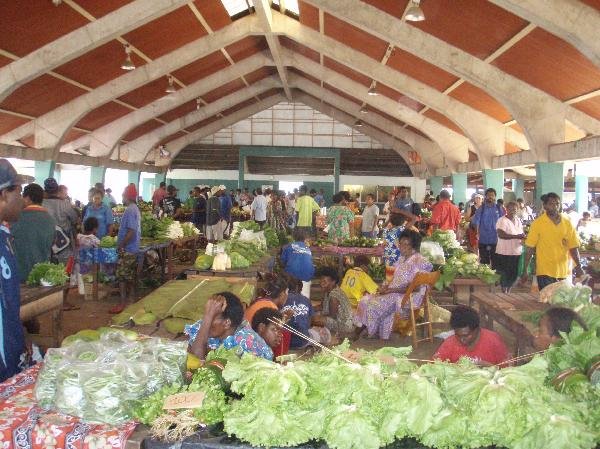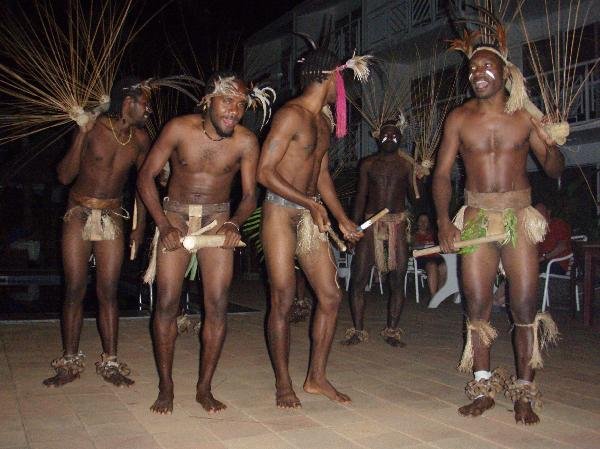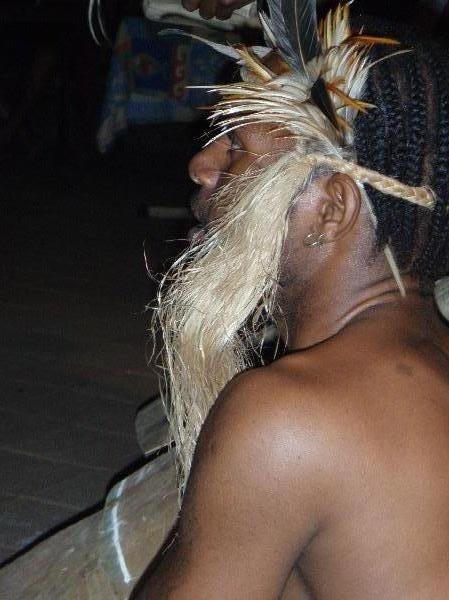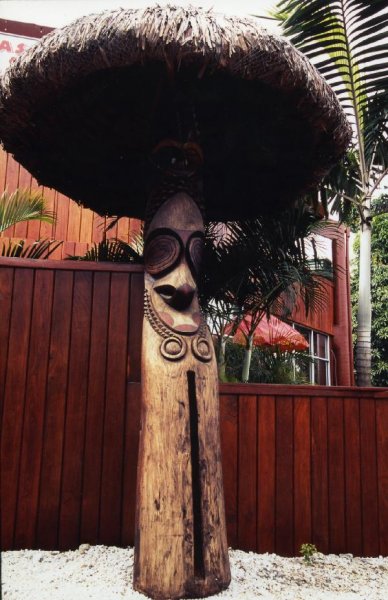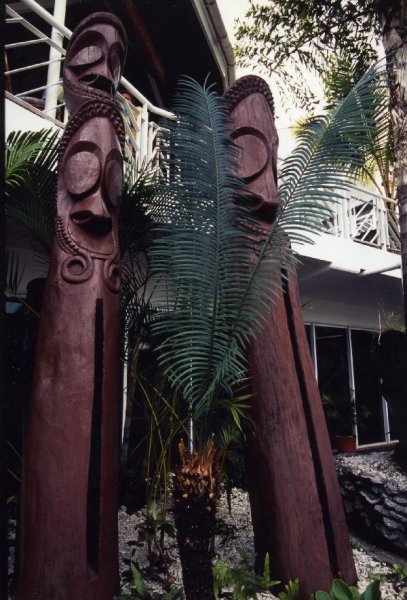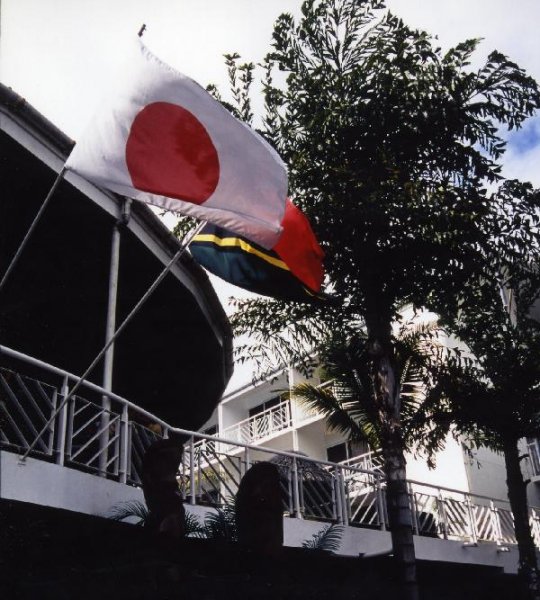 Traveling Iron Man Yoshimasa Ikeuchi
August 10, 2007   The Melanesian Hotel Port Vila Lunch time in Room 28
This time, I set my sights and the muzzle blew fire.
The traveling hunter looks up at the sky, but nothing falls.
Your feet get caught in the grass and you will be bitten by
mosquitoes.
"Dominique" [26], who plays the role of guide.
Children tearing the neck of a falling bat.
Run around barefoot and can't see anything in the dark world.
We can't move in total darkness.
I definitely want to visit again.
I am deeply grateful to the people who took care of me on the Island.
The highlight of this trip is "bat hunting".
Mr. Tsuchiyama guided me through an acquaintance on the Island.
In the forest where bats fly around from about 5:30 in the evening.
Trigger a shotgun aiming 30 cm in front of the prey.
 A big shock struck his right shoulder.
If you look at it as a perfect hit, the bat will fly away slowly.
Efate Island is not counted as "Island Tour of the Earth-70 Islands", so I was able to enjoy it leisurely.
Strolling around the town without a camera, this may be the true way to enjoy a trip.
I chose Tanna and Santo from the Vanuatu Islands, which has 83 Islands, but there are many other attractive Islands.
Minibuses are convenient for transportation on the Island,
and if you raise your hand, they will stop anywhere.
(The charge is 100vt).
The world's first underwater post is located on
Hideaway Island in Mele Bay.
Post memories of your trip to your grandchildren.
It's hard to dive to the post by myself.
Succeeded by asking a person swimming nearby to post it.
A conversation with a couple that does not seem to be the first meeting.
Couples who call by fast name can be fresh forever.
Immediately, I tried to call Kotetsu "Midori", but it was kind of embarrassing.
The charm of the Island is innumerable.
"Vanuatu beef" filled with gravy.
"Coconuts Club" has a good taste as a chewy body.
Even though it was my first time meeting,
him I was invited to dinner at home and talked
for more than 5 hours,
and the next morning it was a feast that made my head sick.
His wife's home cooking was delicious for the first time in
a long time.
A dish of coconut crab and watercress served in a stylish bowl.
As for Kotetsu,
chopsticks followed and flowers bloomed in the story.
Many JICA officials live on this Island.
It is amazing to see Mr. Seiichi Naka (62), who retired from the company at the age of 55 and is a senior volunteer after studying abroad in Germany.
I can't imitate it at all. In October of this year, he will reach his two-year term, but his passion for Vanuatu makes him feel youthful.
I have a lot of sympathy for my life experience.
It's the first trip that I don't have to worry about words.
Mr. Hiroyoshi Tsuchiyama.
Thanks to Mr. Hironobu Ogura,
I was able to experience a higher-grade trip.
Tanna Island. From car arrangements on
Santo Island to Island information,
exchanges on the Island that cannot
be reached on a sightseeing trip.
Thanks to that, it was a relaxing journey like a domestic trip.
Although it is a little smaller than the main Island of Okinawa, it has the capital Port Vila.
 It is the gateway to Vanuatu.
After a simple customs clearance, the cool South Pacific breeze blows through. August in Japan is winter on this Island.
There are two Japanese people in "The Melanesian Hotel Port Vila", a Japanese owner.
I wish Japanese children could experience life in such nature.
The memorable journey is "Bat boiled in red wine" at the last meal in Vanuatu, which made a strong impression on one page of the Island tour.
The taste of red wine with watercress, mushrooms and tomatoes simmered for 3 hours was more chewy than local chicken, and the wild sweetness was the best delicacy.
 I want to keep the best dish from the hotel permanently in my tongue's memory.